Reliable IT services
from a single source
The ITSecure team has been providing IT services to small, medium and large enterprises for nearly 20 years.
ITSecure Ltd. attaches great importance to providing its customers with high quality and modern IT services. We aim to provide secure IT systems for our customers by ensuring ease of use and by using the latest technologies.

Reliability
For nearly 20 years we have been providing reliable IT services to our customers.

Availability
Our administrators are available to our customers every day of the week by phone and email.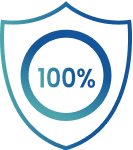 Guarantee
We offer a 100% guarantee and take full responsibility for the work carried out.

Technology
We believe in using the latest technology in all areas.